1. Today's pools offer great value
Families who purchase pools today find ways to free up time to enjoy them.
2. Today's easy-care electronics
Today's pools are extremely easy to maintain. Many come with advanced electronics and remote control features that simplify operating procedures. Homeowners now have more time to enjoy their pools and spend less time looking after them.
Owning an NC Pool is like being on a permanent vacation. It is always a great day and tomorrow will be a great day too. The entire family will think they have moved to paradise.
4. Your own private lagoon
Listen, you can almost hear the call of wild birds. (caw, caw) The enchanted jungle awaits you and a partner to experience the soothing pleasure of this therapeutic lagoon. The water cascades into a crystal clear pool that especially inviting….this need not be a dream!
A great number of books and magazines tell about the superior benefits of aquatics versus other types of exercise. With a pool in your backyard, you can enjoy what many call the perfect exercise for the entire body.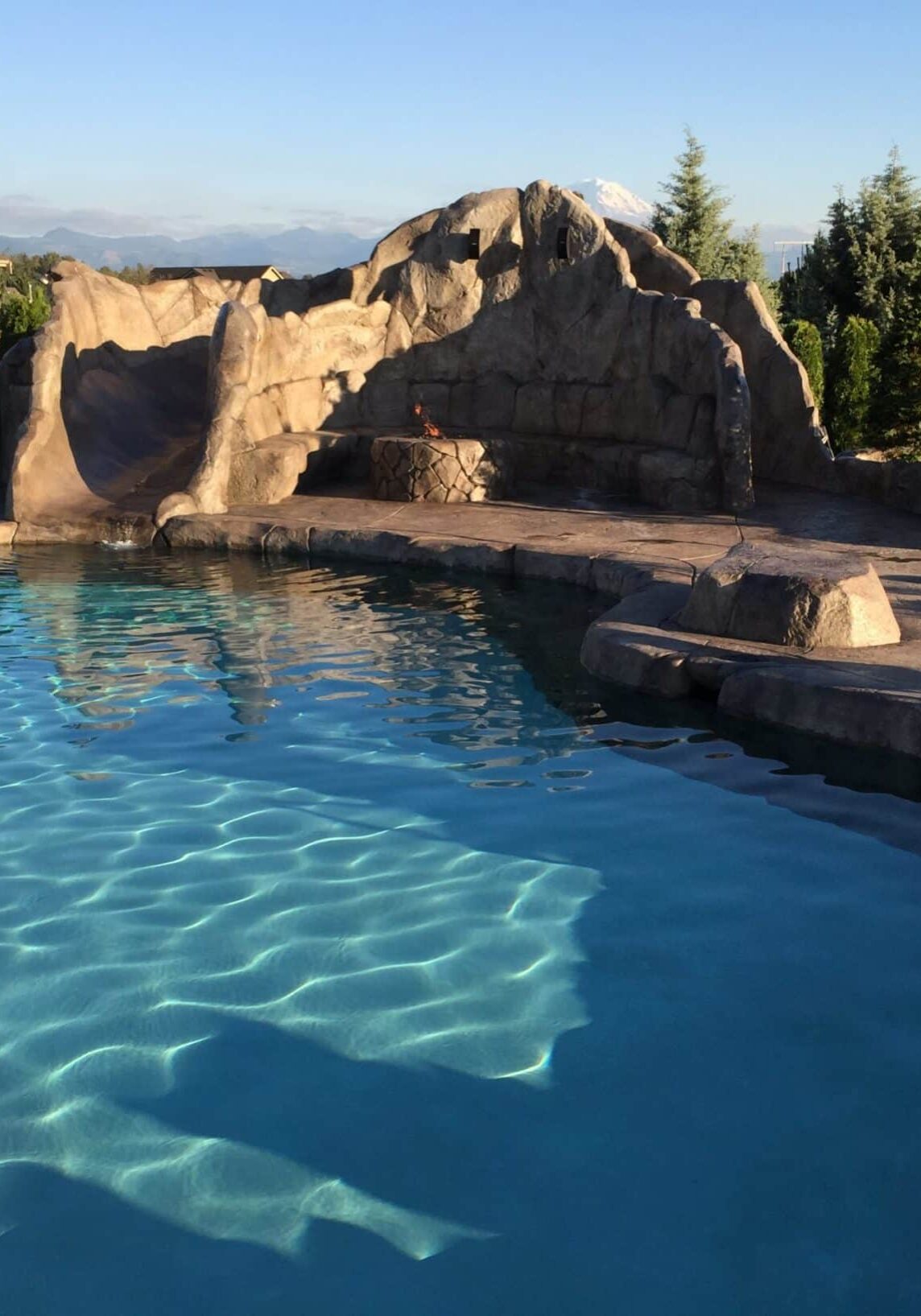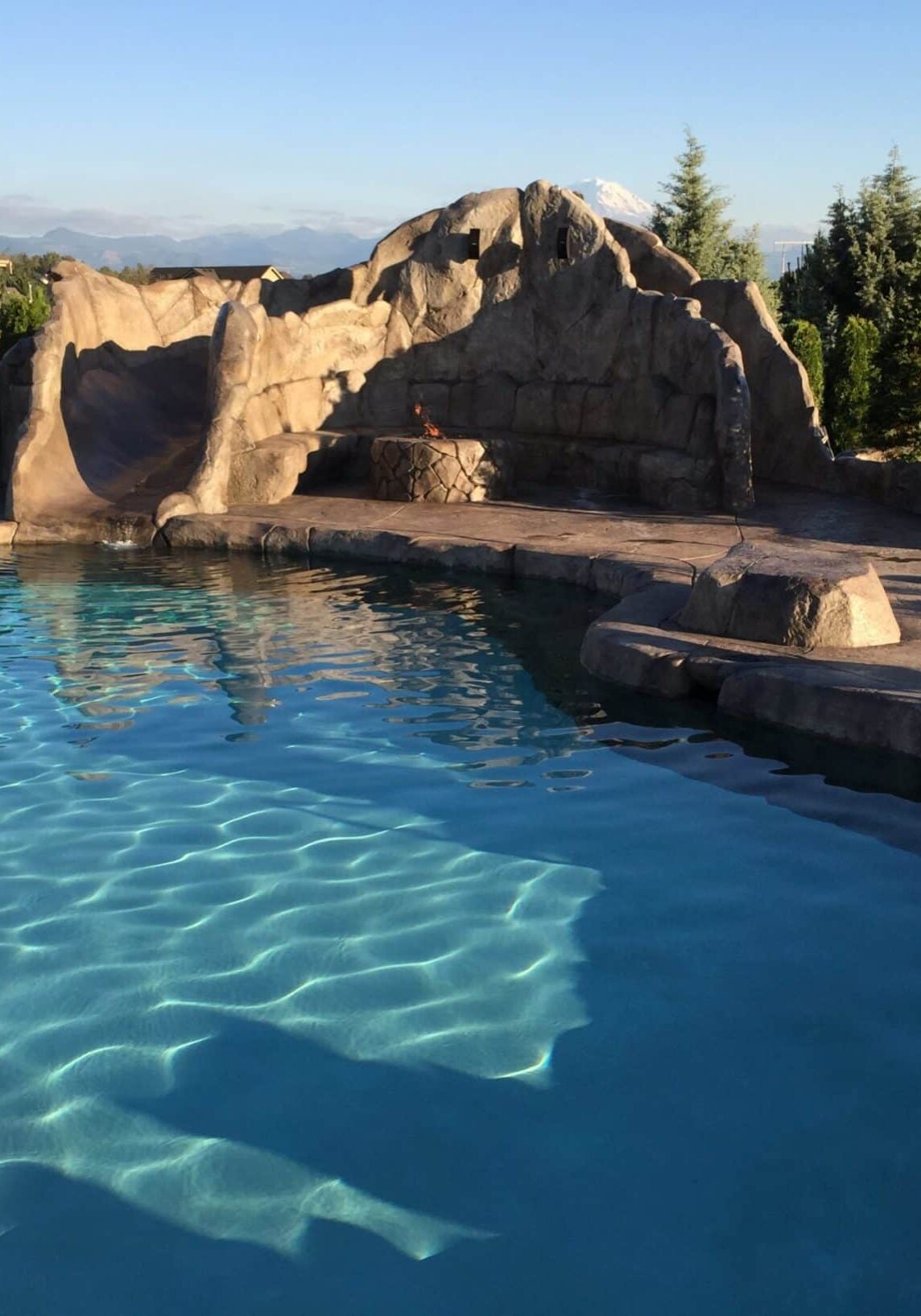 6. Be the talk of the town
Owning an NC pool is a very visible purchase and will give all your neighbors something special to talk about. It demonstrates the importance of having fun and having family values.
7. Let the family know you care
There are gifts….and there are gifts. Nothing quite compares to an NC pool, no matter what shape or size. Best of all, an NC pool says something special to the ones you love. It is an opportunity to get closer together, and with an NC design, it works remarkably well.
8. The kids are only young once
Just ask the parent who has sent their child off to college wondering, "where did the time go?" If there was ever a perfect reason to purchase an NC pool today, its children.
9. Encourage togetherness
Like a magnet, an NC pool and especially the NC spa, encourage the family to come together. Some call it bonding, others simply call it love—the kind that keeps families close.
10. Kids learn to swim sooner
Most children naturally love water – just wait till they learn to swim! What better healthier environment than a place they can go to be themselves—the fish of the family.
Sure…it is great to snorkel in the tropics, but not everyone has the opportunity to go there. The NC family pool is a great family alternative. Children believe they are swimming with sharks off the Great Barrier Reef. Thankfully, they are at home, just outside the window.
12. Express your creativity
Custom shapes don't necessarily cost more when you are building an in-ground concrete pool. Natural Creations can create any shape you desire, from a lagoon pool to a simply play pool. Pricing is normally a result of pool depth and linear perimeter footage, plus options…..NC will help you express yourself.
13. Create a tropical paradise
From waterfalls to black bottom lagoons, today's pool buyers are adding the "natural" look to their backyards. Often they blend nature's perfect effects into newly created pool settings, establishing an enhanced woodland forest or a tropical paradise right at home.
Homes that have indoor pools have a grandeur all of their own. Owners often create exceptional spaces reminiscent of grottos, gardens and greenhouses. Indoor pools also become year-round playgrounds for families – a beautiful oasis that can give nourishment to the weary….365 days a year!
15. The theme park you own
With so many games, float, slides and toys available, it is no wonder why the backyard pool has been dubbed a theme park. What is especially nice, it is always open, and you never have to wait in line. The fun happens here on a continuous basis!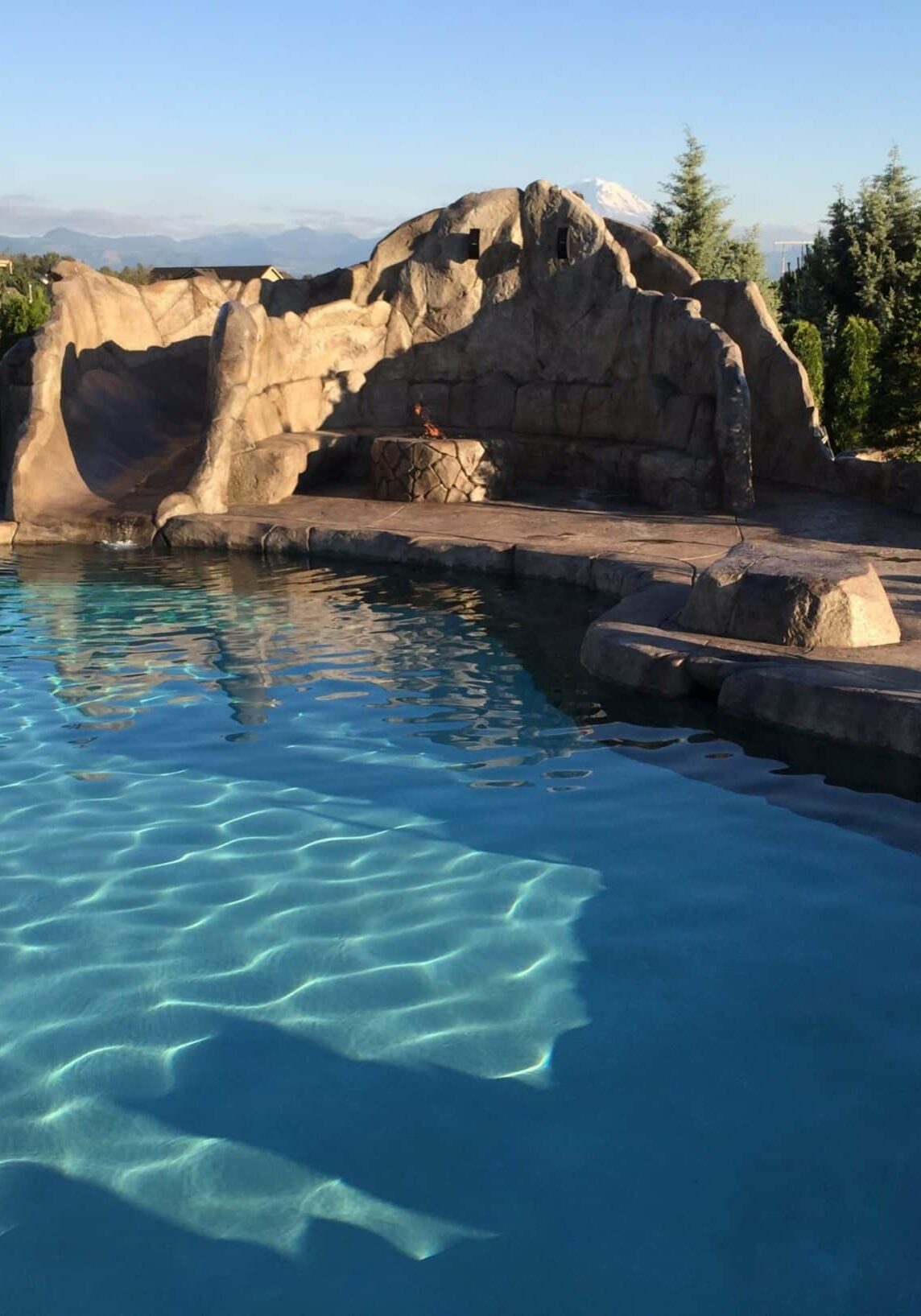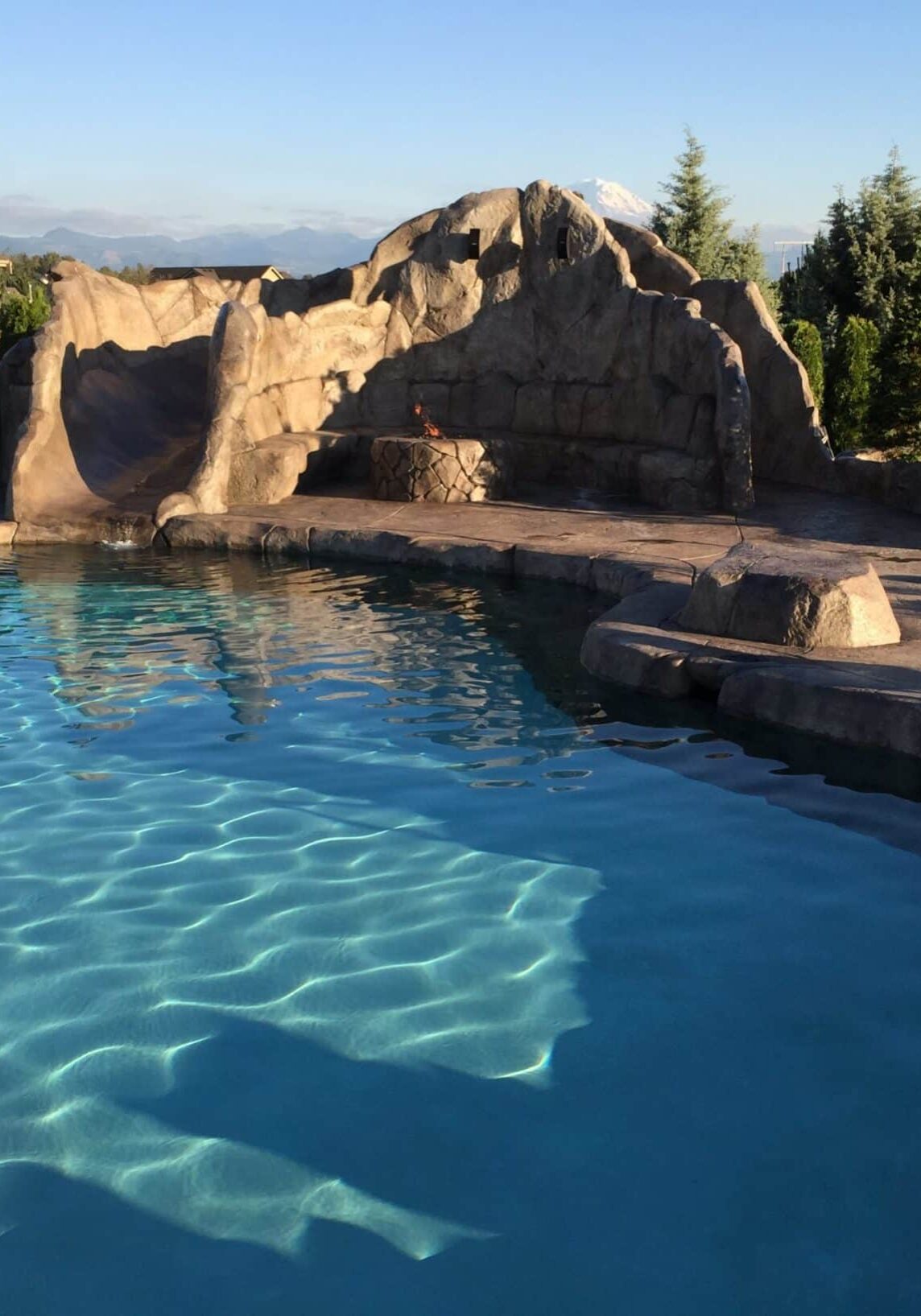 16. An NC pool feels right…day and night
In the morning air a walk in the garden, especially by the pool, gives a certain satisfaction. It just feels right. That special feeling also happens in the evening, under the moon, or in the light of day. It is quieter here, more natural, and far away from the pace of everyday life. It is ok to linger and take in all the beauty that surrounds you.
17. A NC pool is the aesthetic centerpiece of the backyard
Those who own an NC swimming pool know its aesthetic value. They understand how its placement and its purpose often become the center of attention. Swimming pools are beautiful and jewel-like: they attract, they reflect, and more often than not they inspire. All that adorns the garden is enhanced when it is next to a Natural Creations pool.
18. A reason for the grandchildren to visit
Grandparents rejoice: there is a way to keep grandchildren coming back. You guessed it….it is a backyard or indoor pool of your very own. A pool is a very compelling reason to get the youngsters to visit frequently.
19. Build self-confidence
Teaching children to swim builds their self-confidence and helps prepare them for life.
20. Sports are more fun in a pool
Everyone enjoys games in the pool—basketball, volleyball, Marco Polo. Pool games are more fun because all family members can join in…not just those who excel in sports.