OVER 30 YEARS OF AWARD-WINNING SPA DESIGN & CONSTRUCTION
Beautiful Custom Spa Construction in Seattle
Imagine having a custom in-ground spa in your backyard. It's like being at a luxury resort but with all the comforts of your own home. There's nothing more relaxing than bubbling jets to relieve tension and put aside the stresses of a long day. 
Our large in-ground spas have room for many and, when heated, can be used year-round. They're ideal for entertaining guests. Of course, kids love them too. 
For over 30 years, Natural Creations has been building showpiece spas for discerning homeowners throughout Washington. They add value to your home and are the perfect addition to your outdoor living space.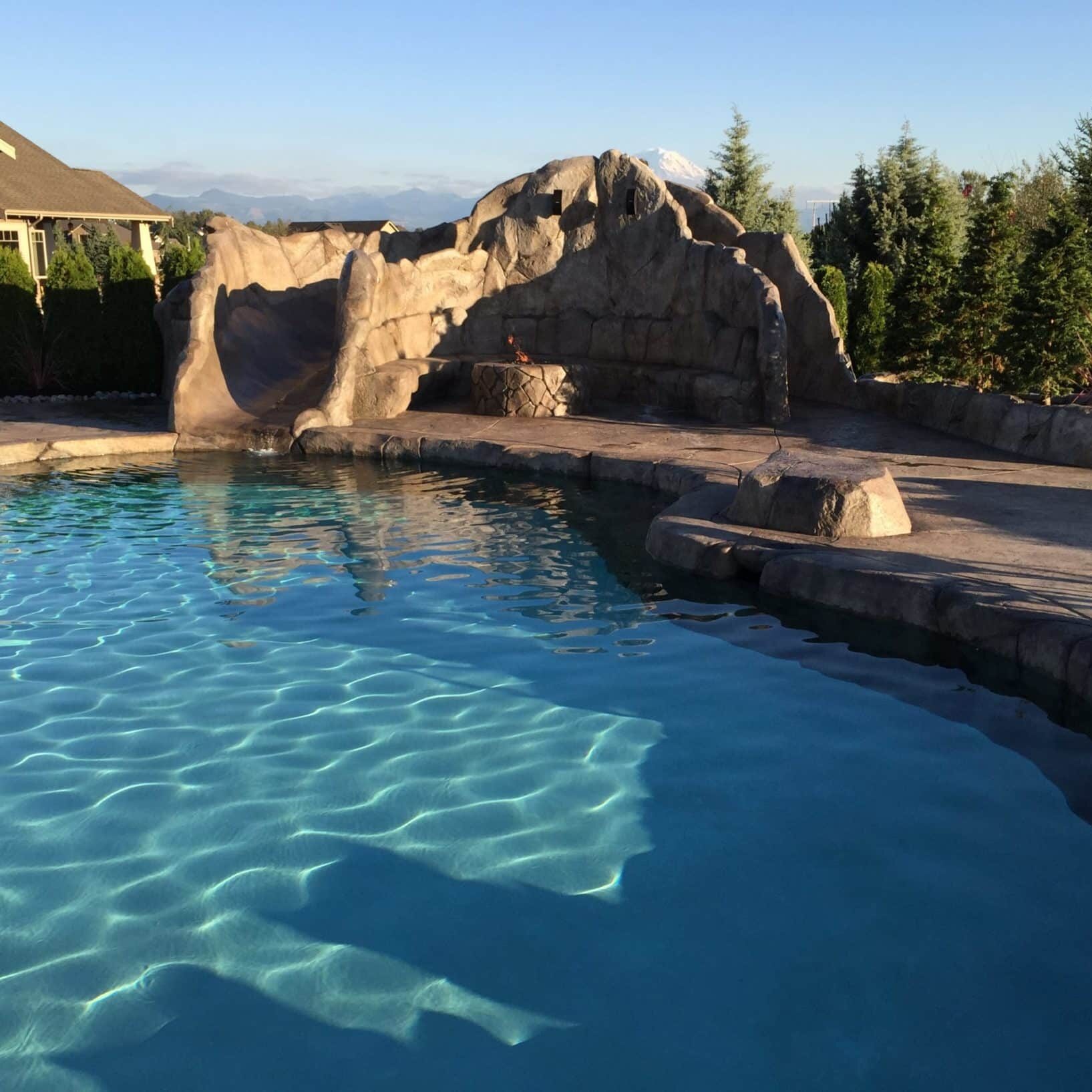 Traditional Waterline Spa
A standard waterline spa is attractive, functional and easy to maintain. It can be a standalone feature in your backyard or attached to your pool to create a waterfall or spillover effect. Personalize the style with your choice of shape, color, materials and features.
A custom-carved rock spa will complement the landscaping of your backyard. It can be integrated into your carved-rock pool to create a seamless entertainment area for kids and adults alike. Choose the features you want and let us create your personal relaxation destination.